Master Guide to Vaping Part 4 –

Starter Kits
Starter kits are the cornerstone of vaping. Generally, they will be the first vaping experience for newcomers, and as such, it's important to know what to look for. Luckily, starter kits have become increasingly more reliable and versatile in recent years, and many will allow you to try several styles of vaping, allowing you to determine which works best for you, and the route you should take if and when you decide to upgrade.
A common misconception among many is that new starter kits are difficult to use, or too advanced for them. Even with modern technology such as sub-ohm vaping and temperature control now available in a starter kit, they are remarkably simple and easy to use. They're designed to be, because they're offering the first taste of vaping and can make or break a first experience. In fact, starter kits are largely the reason vaping has exploded in the last 2-3 years, even though it's been around for 10.
Starter kits used to be unreliable, offering a relatively poor experience compared to more complex devices. As a result, many people who tried starter kits didn't have the patience to deal with all the problems such as leaking, manufacturer defects, etc. In the last few years, these problems have largely been rectified, and starter kits have been able to provide more people with better experiences. As a result, more people have continued vaping. Your first experience with vaping has an impact that can affect the rest of your vaping journey, either sparking interest and encouraging you to continue vaping, or with a poor experience, completely turning you off to vaping altogether.
So what should you look for in starter kit? You probably don't yet know what kind of vaping experience you prefer. In order to get the most value out of your starter kit, versatility should be your main concern, in addition to quality. Quality is easier to identify. Generally, choosing a starter kit from a brand-name manufacturer will ensure that you get a device that has been tested and is reliable. Innokin, Smoktech, Joyetech, Vaporesso, and Aspire are just a few of the name brands that are respected in the vaping community.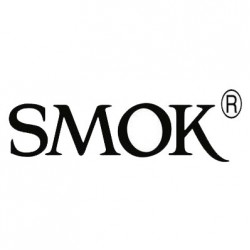 There are 2 main vaping styles:
Mouth-to-lung (MTL) : Less Airflow, Smaller Coils
Direct-lung (DL): More Airflow, Larger Coils
Most starter kits allow you to try out both styles. The 2 main ways they do this is by allowing you to adjust the airflow, and offering replacement heads with different size coils. MTL vaping requires less airflow, but if the coil is made for DL vaping, reducing the airflow of the tank results in poor vapor production and a harsh throat hit. Conversely, the airflow potential of any atomizer is going to be determined by the smallest part of the airflow path. This means that coils designed for MTL vaping will be the determining factor of the maximum airflow, rather than the airflow adjustment on the atomizer itself. Therefore, DL vaping requires the larger coils and MTL vaping requires the smaller coils to get the best respective vape experiences for each style.
The above 2 factors are really the only variables when it comes to choosing your vape style, and most starter kits nowadays have adjustable airflow and allow you to choose among several coils. Of course, other features will vary based on which particular starter kit you're considering, but the purpose of a starter kit is to give you the best vaping experience possible with the minimum amount of hassle. There is no longer any reason to be apprehensive about vaping if you're concerned that there's just too much information to understand. Nobody starts with a wealth of knowledge; it's learned if and when you decide to get more invested in vaping and take a larger interest. Luckily, vaping has finally reached a point where little knowledge is needed to get started. You may have heard some horror stories from veteran vapers, or even a passing conversation between enthusiasts and thought to yourself, "that stuff is way beyond me." I'm here to tell you that it doesn't matter!
I can't stress this enough: getting into vaping has never been easier or more satisfying. When looking at starter kits there are no shortage of options. The best advice is to choose something that is made by a reputable company and that is versatile, so you can experience the widest range of vaping styles with minimal hassle. Madvapes offers an entire category of quality starter kits made by a variety of brand-name companies, so I encourage you to take a look, and don't forget about e-liquid and replacement coils!