Description
Lost Vape Lyra Pod Kit
The Lost Vape Lyra, a more user-friendly refillable pod system. It is powered by a 1000 mAh battery and operates between 10 and 20 watts. The pods use the unique pinch and pull drip tip technology and feature a smart design that makes the filling as well as coil replacement easy. This light and portable device will bring you constant surprise. Lyra, the perfect fit for you.
BATTERY STATUS INDICATOR
The light indicator shows the battery status when pressing the fire button.
3 POWER MODES
Pressing the button 3 times in 2 seconds will allow you to cycle through three different power levels, giving you the ability to enjoy your clouds and nicotine hit.
PERFECT SIZE
The perfect button-triggered one pod system device has a large battery capacity as 1000mAh. It is simple, portable and affordable. The little device can also have large energy. You get it all-in-one.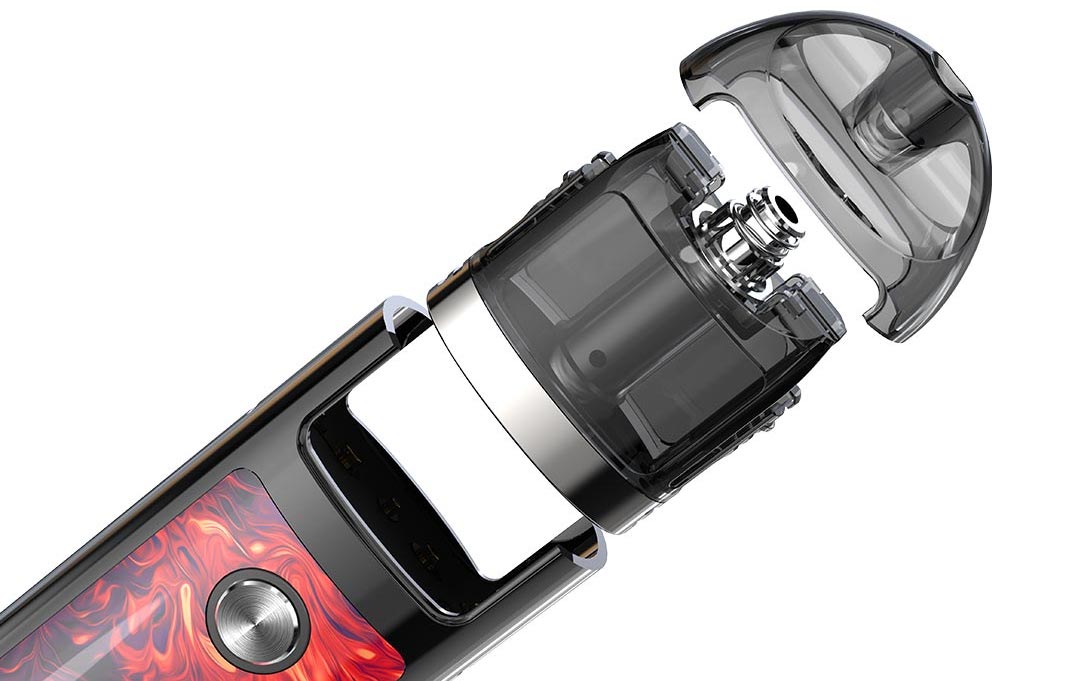 UNIQUE TECHNOLOGY
For your convenience, Lyra has a unique design on both sides of the cartridge. Pull out the pod, and pinch both sides of clips lightly, and then easily take down the cap.
Included:

1× Lyra device
1× 0.6Ω mesh coil for DL vaping
1× 1.2Ω regular coil for MTL vaping
1× USB cable
1× Warranty card
1× User Manual
1× Lyra Lanyard