New Air Factory Synthetic E-Liquid Flavors
Air Factory E-Liquids was founded in 2016. Located in Los Angeles, California, Air Factory immediately made a splash in the competitive e-juice market with their commitment to outstanding flavors and high-quality ingredients. It may sound like corporate jargon but their commitment to three fundamental pillars is demonstrated by the quality of their vape juices.
The three pillars are quality, taste and satisfaction. The quality is guaranteed through the sourcing of top-notch flavors and ingredients. Taste may seem subjective but the popularity of their flavors attests to their success on this front. Satisfaction is ensured through rigorous safety and quality control measures.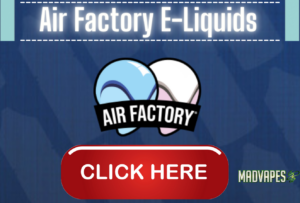 Air Factory is also committed to responsible marketing and providing high-quality, lab tested and traceable e-liquid products in the enjoyable flavors that adult vapers prefer. Their products are intended only for adult addicted smokers and adult users of nicotine delivery systems. They offer a wide range of nicotine strengths, ranging from nicotine free to 50mg salt nic juices.
Air Factory Synthetic E-Liquids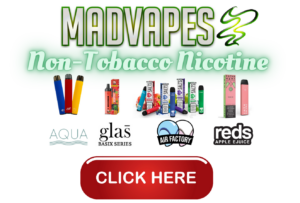 There are four Air Factory Synthetic E-Liquids with new names. This naming convention also applies to the salt nic juice versions of these juices. Here is a list of the changes. The PMTA name is the name applied to the Air Factory E-Liquid which uses tobacco-derived nicotine and was submitted pre-market approval to the FDA.

Air Factory Synthetic E-Juices (TFN) Freebase
The freebase nicotine version of Air Factory Synthetic E-Liquids (TFN) are sold in 100ml bottles. They are available in 0, 3 and 6mg nicotine strengths. With a 70 percent VG blend, these max-VG juices are optimized for a vape mod and sub-ohm tank. Thanks to advances in technology, refillable vape pod kits can now handle these 70/30 PG/VG e-liquids as well. The lower nicotine levels of these freebase juices are optimized for direct lung vaping but are a great option for adult vapers who want to steer clear of the potent nicotine levels generally found in salt nic juices.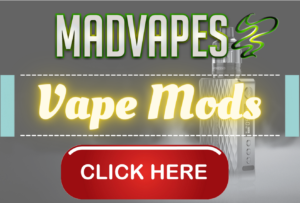 Razzberry Blast Air Factory Synthetic E-Juice (Max-VG)
Razzberry Blast Air Factory E-Juice (TFN) is a freebase nicotine version of a vaping classic. Blue Razz vape juices have been a huge hit since the earliest days of vaping. While they have proven especially popular in nic salt disposables and bottled salt nic juices, the flavor profile works extremely well in freebase max-VG juice.
The fundamental flavor of Blue Raspberry is sweetness. But it is not a cloying mess because of the tartness of the raspberry flavor. Artificial raspberry was color coded "blue" decades ago because of surfeit of red fruits. Apple and cherry got priority and the doughty raspberry flavor was assigned blue. But as far as vape flavors go, raspberry takes a backseat to no other fruit.
Wild Watermelon Air Factory Synthetic E-Juice (Max-VG)
Wild Watermelon Air Factory Synthetic E-Juice (TFN) is comparable to Air Factory's tobacco-derived Melon Lush. It is a combination of watermelon, honeydew melon and cantaloupe flavors. We get to see a bit of vaping alchemy at play. Against all odds, the mediocre honeydew melon fruit is used to inspire an outstanding vape juice flavor.
It remains unclear why an unwelcome interloper in fruit salads like honeydew makes such a great e-liquid flavor. The fact e-liquids are inspired by a fully ripe honeydew at the height of its flavor probably plays a big role. The addition of cantaloupe and watermelon notes adds considerable flavor depth, pushing honeydew to an unusual role as one of the background flavors.
Strawberry Twist Air Factory Synthetic E-Juice (Max-VG)
Strawberry Twist Air Factory E-Juice (TFN) is the synthetic nicotine version of Strawberry Kiwi Air Factory Synthetic E-Juice. The use of neutral flavored Tobacco Free Nicotine really draws out the tropical kiwi flavor, which adds much more than just sweetness. As distinct as the kiwi notes are, there is a great blast of strawberry flavor which dominates this max-VG juice. The taffy soft flavor affect is brilliant. This is one of the best strawberry juices on the market and perfect option for adult vapes who prefer vapor production and flavor.
Berry Burst Air Factory Synthetic E-Juice (Max-VG)
Berry Burst Air Factory Synthetic E-Juice is the TFN equivalent of berry rush. You will find familiar fruit notes here: strawberry, raspberry, blueberry and even juicy blackberry. More impressively, the flavor roughly mirrors the flavor profile of the soft confectionary that is taffy. The authentic fruit notes, especially the berry tartness, fuses all of the flavor elements together. This is an ideal e-liquid for cloud chasing but has a enough great flavor to be enjoyed more discretely as well in a refillable vape pod kit.
Air Factory Salts Synthetic (TFN) E-Liquids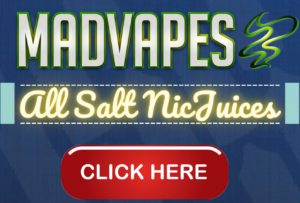 The same great Air Factory Synthetic e-juice flavors are also available in potent salt nic juices. Air Factory Salt Synthetic E-Liquids use a 50/50 VG/PG blend. They are sold in 30ml bottles. The available nicotine strength is currently 50mg.
The greater smoothness of nicotine salts combined with the neutral flavor of synthetic nicotine really lets these flavors shine. Perfect for MTL vaping, discrete vaping on the go and restrictive hits. Air Factory Salt Synthetic are a perfect disposable vape alternative.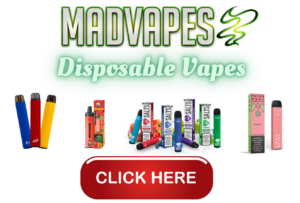 They have the same nicotine strength as the typical disposable vape. But you can save money by switching to bottled nic salts and filling up your own device.
Razzberry Blast Air Factory Salt Synthetic E-Liquid
Blue Raspberry is a classic salt nic juice flavor. It just works so well. It is a nostalgic flavor, recalling various icy treats and confections infused with raspberry flavors. It is lilting and airy, sweet but not overly saccharine. The clearness of the TFN, lacking the hint of flavor found in tobacco-derived nicotine, really allows the fruity notes to shine. If you are looking for an alternative to your favorite blue razz disposable vape, this is a great option.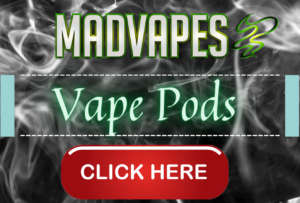 Wild Watermelon Air Factory Synthetic Salt E-Liquid
Wild Watermelon Air Factory Synthetic Salt is not a Lush Ice flavor. If you are looking for watermelon, that is here in droves. But there is no cooling menthol in this formula. What it does have is surprising balance. The watermelon notes are not floral or perfumed.
Air Factory captures a bit of tantalizing confectionary watermelon sourness and blend this with a ripe watermelon sweetness. Cantaloupe is a big player as well. It drips with flavor and adds a bit of tropical kick. Honeydew is in the background but still fantastic. It is always worth mentioning that for a fruit that turns into flavorless dreck in a mixed fruit bowl, it really makes an outstanding vape juice flavor.
Berry Burst Air Factory Synthetic Salt E-Liquid
Some compare the flavor of Berry Rush Air Factory Synthetic Salt to stretchy taffy, but it is fruit notes that dominate. The synthetic version of Berry Rush Air Factory Salt, all the berry all-stars are present. This means plenty of strawberry, blueberry, blackberry and raspberry flavors fused together in each draw. A great disposable vape alternative, this flavor might be the best Vuse Alto Mixed Berry alternative ever created. That long-gone prefilled pod flavor had plenty fans. Now they can save money by switching to bottled salt nic juice vaped in a refillable vape pod kit.
Strawberry Twist Air Factory Synthetic Salt E-Liquid
Strawberry Twist Air Factory Synthetic Salt E-Liquid uses TFN but stays true to the original Strawberry Kiwi Air Factory Salt. There is a taffy style mouth feel and flavor, but authentic fruit notes abound. A perfect vape for fans of salt nic juices, this sophisticated flavor makes a great disposable vape alternative.
Tobacco Free Nicotine (TFN)
Air Factory E-Liquids now offers many of their flavors with non-tobacco nicotine. Compared to tobacco-derived nicotine, synthetic nicotine has a more neutral flavor. The result os clearer vaping flavors. Tobacco-derived nicotine relies on an industrial agriculture infrastructure owned and operated by Big Tobacco. The use of synthetic nicotine circumvents the leaf tobacco industry entirely.
The biggest player in the non-tobacco nicotine market is Next Generation Labs. Their Tobacco Free Nicotine (TFN) has become synonymous with synthetic nicotine. It is found in most non-tobacco nicotine e-liquids. For more information, check out our feature: What is Tobacco Free Nicotine?
TFN
At this time, Tobacco Free Nicotine is used loosely to describe all non-tobacco nicotine products. This is similar to how all copier machines were referred to as Xeroxes for decades. But TFN is trademarked product of Next Gen Labs. The use of a brand name as a generalized term is the result of TFN's market penetration and the fact a more generalized term has yet to catch on. The ingredients and processes used to make TFN are proprietary, but it is worth noting that nicotine occurs naturally in nightshade plants like tomatoes and egg plants. The levels are lower than those found in selectively bred tobacco strains but can be extracted.
Synthetic Nicotine
Unlike Tobacco Free Nicotine, synthetic nicotine is a generalized term and describes nicotine made without the use of any plant materials. Contraf-Nicotex-Tobacco or CNT is a German manufacturer of synthetic nicotine and the other major player in the non-tobacco nicotine game. Our deep-dive, What is Synthetic Nicotine?,examines the science behind synthetic nicotine. CNT only manufacturers S-Isomer synthetic nicotine and feels any non-tobacco nicotine with R-Isomer is not the finished product. Next Gen Labs has a totally different view. A lengthy interview in the Tobacco Reporter lays out these competing visions.
R and S-Isomer Nicotine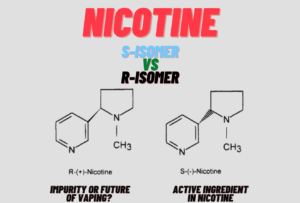 The nicotine molecule, C10 H14 N2, is the same whether it is manufactured in a lab or processed from tobacco leaves. Synthetic might be a word avoided by marketers, but this is the reality.
There is more here than meets the eye. This is because nicotine has two major isomers: S-isomer and  R-isomer. The S-isomer is the variant which has a physical effect on the user. In nature, the R-isomer occurs in only small amounts and is inert. Science Daily points out it is the process of smoking tobacco in combustible cigarettes that increases R-isomer to detectable levels through racemization.
But if it is not common in nature, the production of synthetic nicotine results in an even split of R and S isomer. It is simply easier to produce synthetic that contains both the R and S isomer. But the R isomer has no physiological effect, or at least not the one associated with S-isomer nicotine. As it is essentially inert, twice the amount of R-S nicotine is required to match the potency as a pure S-isomer variant.
If you are looking for an analogy, the R-isomer waters down the S-isomer which is the molecule that impacts the user.
Pure S-Isomer versus R-S Nicotine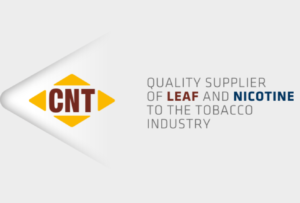 The manufacturing of S and R-isomer is an area where the major manufacturers of synthetic nicotine disagree. CNT director Torsten Siemen states, "We think R-S nicotine, which contains a significant amount of R nicotine, can only be considered to be an intermediate, which requires further purification to the S form. For these reasons, CNT does not sell R-S nicotine."
By Siemen's reckoning, "In the best case, the same quantity of R-S nicotine can be considered to be only 50 percent effective, but we also foresee mislabeling concerns by describing R-S nicotine as equivalent to nicotine USP/EUP. Eur. For these reasons, CNT does not sell R-S nicotine. The nicotine used in the pharmaceutical industry needs to have a specific optical rotation that only S nicotine can achieve."
It will be up to the consumers and scientists to determine if these are just swipes at a rival company or if the future of synthetic nicotine will be entirely S-isomer.
R-Isomer Nicotine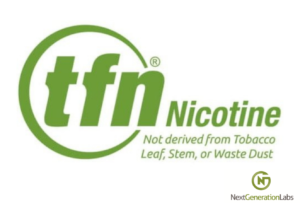 Ron Tully, one of the founders of Next Generation Labs, is ready to go to bat for including R-isomer nicotine in non-tobacco formulas. R-isomer nicotine does not have the physiological impact of S-isomer, but he feels the potentialities of R-isomer blended with pure S-Isomer nicotine deserve further exploration.
NGL Labs will continue to market and sell R, R-S and synthetic S-isomer nicotine. "Nicotine has been studied extensively in its naturally derived tobacco form, which includes the naturally occurring S and R isomers, which are metabolized in the consumption of current cigarette, vape and smokeless tobacco products".
Scientific research generally focuses on tobacco derived nicotine which contains naturally occurring r-isomer molecules, "There is nothing to indicate that the R isomer is anything other than a positive attribute to the nicotine molecule."
"We are at an early stage in the evolution of isomeric nicotine and its utility. NGL is trying to ensure that companies have the option based on their evaluation of the utility and safety of synthetic nicotine in their products."
S and R Isomer Nicotine
Patents have been granted to NGL for their S and R Isomer blends. A press release following an announcement that Australia had granted a patent for the use of TFN Combinational R- and S-Isomer synthetic nicotine in tobacco cessation products, Ron Tully expanded on his vision for Tobacco Free Nicotine.
"Next Generation Labs believes future combinational R- and S-isomer nicotine formulations may prove to be less addictive than natural or biosimilar standalone S-isomer nicotine, and could potentially help achieve the broader public health goal of providing adult consumers with a satisfying, but non-addictive form of nicotine to replace current products. These new variable isomeric ratios of synthetic nicotine products may ultimately assist adults in quitting or reducing their overall dependence on current tobacco, vape and nicotine products that deliver only the purported highly addictive 'S' form of nicotine.