The popularity of various styles of vaping devices has changed over time, as has the style of e-liquid that they burn. What hasn't changed are the preferences of most adult vapers. A satisfying and discrete vaping experience with great flavor is what they seek and the new I Love Salts Disposable Vape Pen delivers.
Mad Vapes carries every I Love Salts Disposable Vape Flavor. Holding 5.5ml of e-liquid, the puff count is estimated at over 2200 by the manufacturer. The nicotine strength is 50mg. Mad Hatter also used non-tobacco nicotine, which allows even greater flavor clarity.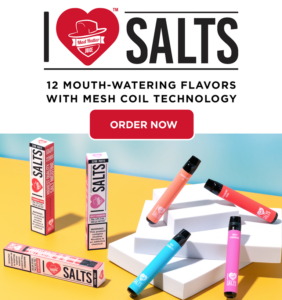 Another feature of the I Love Salts Disposable is the use of Mesh Coil technology. Most disposables on the market use bottom coils and a cotton polyfill soaked in salt nic juice. The I Love Salts Disposable Vape Pen has a more sophisticated coil and an amazingly smooth draw activated pull.
As this is a 50mg nic salt, you have to be careful because the smoothness allows the vapor production to really catch up with you.
Salt Nic Juices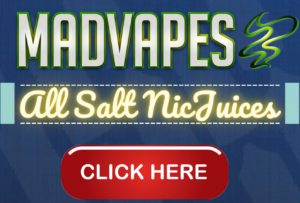 Small and low wattage disposable vapes have existed since the dawn of the vaping era. What makes newer designs like the I Love Salts Disposable Vape different than the early gas station cig-a-likes is the use of nicotine salt e-liquids.
Nicotine salts are simply another form of nicotine. The nic salts are formed when benzoic acid is used on regular, or freebase, nicotine. There is some chemistry involved here but what matters is the end result. Nic salts cross the blood brain barrier more easily according to studies and has a lower pH level.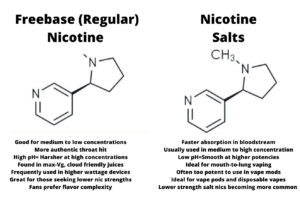 There are a wide range of delicious salt nic juices on the market and Mad Vapes carries all the top brands. Just as important is how you vape your e-liquids. Salt nic juices are not suitable for sub ohm tanks and box mods. They are designed for efficient refillable vape pod kits.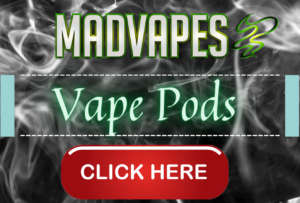 Prefilled Vape Pod Kits
The lower pH level makes a huge difference. It allows e-liquid manufacturers to use nicotine in higher concentrations. Higher nic strengths allow that lower wattage devices to provide a satisfying vaping experience. In the process, less e-liquid is used per puff.
Less power means a smaller battery can be used. A smaller battery means a smaller device. Less power also means a smaller vapor cloud. This allows for quick and discrete vaping by adults on the go. Not surprisingly, a small easy to use device that that provides satisfying performance and good flavor proved to be a smash hit. Particularly with adults who would otherwise be shopping for combustible cigarettes at their local gas station.
This ease of use and potent nic salts was behind the explosive popularity of refillable vape pod kits like the Juul, Vuse Alto and MyBlu. They are available in nicotine strengths of up 50mg/ml. This is around ten-fold the potency of the freebase e-liquids that box mod users consume.
Federal Vape Pod Flavor Ban
What they are no longer available with are flavors other than tobacco. A federal ban on flavored prefilled vape pods pulled rug out from under most adult vapers in the country. Adult vapers prefer sweeter flavor profiles over tobacco. This is even true of "dual users" who continue to smoke combustible cigarettes and vape. Many adults initiate themselves into vaping with tobacco flavors but quickly migrate to more popular fruit and beverage vapes. Taking away the flavors that adults prefer from the most popular vaping platforms had the inevitable fallout of funneling vapers back onto combustible cigarettes or seeking an alternative platform that was still available in the flavors they prefer. This is why disposable vape pens have taken off in popularity over the last 18 months.
Disposable Vape Pens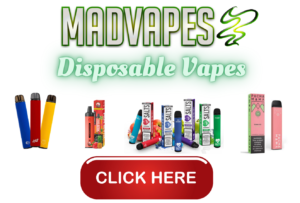 The cancelling of prefilled vape pod flavors by the federal government opened the door for disposable vape pens. Despite their apparent wastefulness, they are priced competitively. The original stick style disposables usually hold 1.3ml, which is twice the capacity of 0.7ml Juul pod.
And they are even easier to use. A true all-in-one device, you do not even need to charge a disposable. Just open the packaging and vape.
Disposable vapes have continued to increase in size, longevity, vapor production and flavor. There are currently models that hold as much as 8ml of nic salt e-juice. They almost look like flashlights in some cases. The most popular usually hold closer to 5ml. The reason is that the flexibility to switch between flavors that disposable vapes allow is lessened in a device that lasts seven days.
Fitting in this size sweet spot in the I Love Salts Disposable Vape Pen.
I Love Salts Disposable Vape Pen Flavor Review
The I Love Salts Disposable Vape Pen holds 5.5ml of smooth salt nic juice and has a nicotine strength of 50mg. These are standard measurements but the I Love Salts Disposable is greater than the sum of its parts due to the quality of the e-liquids contained within the compact and cylindrical design.
If you vape bottled nic salts and prefer refillable vape pod kits, chances are that you are familiar with I Love Salts. A product of Mad Hatter, a legendary e-liquid manufacturer that got their start in 2015, they have been producing some of the best salt nic juices on the market for years. And now these same great flavors are available in the I Love Salts Disposable Vape Pen.
Most disposable vapes lean heavily on menthol to cover their heavy-handed use of artificial fruit flavors. This style of nic salt is the most popular on market currently. I Love Salts has some excellent menthol-fruit juices. But they also have delightful beverage vapes. Without exception, the I Love Salts flavors are some of the best in their class and outshine the anonymous fruity ice flavors found in most disposable. Now let us look at the best I Love Salts Vape Pen Flavors.
Non-Tobacco Nicotine
 I Love Salts Disposables do not use tobacco derived nicotine. They use a synthetic nicotine, which has a more neutral flavor than nicotine derived from tobacco leaves and stems. Another advantage is that this creates a disconnect from Big Tobacco, from whom tobacco derived nicotine producers are forced to purchase their raw materials. For more information on this subject, check out our feature: What is Tobacco Free Nicotine?
I Love Salts Disposable Vape Flavors
Here is a listing of the available I Love Salts Disposable Vape Flavors.
Spearmint is the most popular flavor and tastes like a spearmint gum, except it doesn't get all chewed up and flavorless.
Blue Raspberry is a great blue razz salt nic juice. Sweet and syrupy, it is not too sweet and refreshing.
Blue Raspberry Ice is perhaps their best flavor. Combines the sweetness of an excellent blue raspberry with a chilly menthol.
Tropic Mango is maybe the best Juul Mango alternative ever. Tropical rather than confectionary inspired but still has a nice sweetness level.
Sweet Strawberry a perfect strawberry salt nic juice with enough flavor tones to carry the day against a classic confectioner's strawberry.
Strawberry Ice another crowd pleaser. This strawberry has extra authentic notes that perfectly complement the cool and minty finish.
Blue Strawberry (formerly Pacific Passion) is loaded with strawberry, coconut and fresh pineapple notes are also found in this beverage salt nic juice. It is a fantastic choice for adult vapers.
Pink Lemonade is a great beverage flavor and makes for an excellent salt nic juice. This is a top-notch and authentic flavor.
Sweet Tobacco is a sweet tobacco flavor with plenty of earthy notes mixed with flue-cured sweetness.
Grappleberry combines perfectly formulated grape, apple and raspberry flavors into an all-day vape.
Strawberry Guava a perfect combination of a rich tropical guava and a superbly crafted strawberry salt nic juice.
Juicy Apples is a red apple flavor. It tastes almost of the best golden apple juice but is not overly sweet. So many authentic fruit flavors.