Best Synthetic Nicotine Salts
Vaping technology doesn't stand still. With more efficient vape coils than ever hitting the market, it is all about maximizing flavor. This is how the proliferation of synthetic nicotine, non-tobacco and tobacco free nicotine e-liquids will help improve the vaping experience. That they may provide a respite from rabid anti-vapers hellbent on denying adult vapers access to the flavors and devices they prefer is certainly a big deal as well. Synthetic salts are one of the best uses of non-tobacco nicotine. These salt nic juices have clearer flavors and the same satisfying flavors you expect. We still carry tobacco-derived salt nic at the time of writing but it appears synthetic is the wave of the future.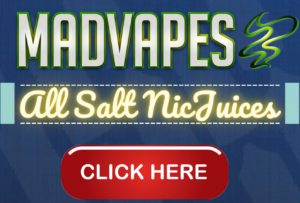 Tobacco Free Nicotine
Before examining which nicotine salt brands have transitioned most effectively to synthetic nicotine, and this list will continue to be updated as non-tobacco nicotine becomes more prevalent, there are a few vocabulary terms that need clarification. The first crucial term is tobacco derived nicotine. This describes the nicotine that was previously used in vaping products. Derived from tobacco, it is cultivated on an industrial scale and can used in both regular freebase nicotine or in a nic salt. It was purchased from large tobacco concerns and cutting cord from Big Tobacco must be viewed as a net gain.
A quick primer on nic salts. They are manufactured by adding benzoic acid to freebase nicotine. This lowers the pH level and permits the nicotine to cross the blood brain barrier more effectively. The lower pH is the bigger deal. This means an e-liquid manufacturer can add far more nicotine into a vape juice formula without the final product being too harsh to vape. There is no reason why nic salts cannot be added in the smaller quantities typical of max-VG e-liquids. In fact, One Hit Wonder's Tru Nic is just that. Lower strength nicotine e-liquids, more comparable to regular ejuices than the juices traditionally viewed as "salt nics".
Tobacco Free Nicotine (TFN) is manufactured by Next Generation Labs using proprietary ingredients and technologies. It is a patented formula with S-Isomer and R-Isomer nicotine. There has been some speculation about which natural ingredients are used in TFN but it falls under the category of a trade secret. For much more, check out our feature: What is Tobacco Free Nicotine?
Synthetic nicotine is wholly manufactured and does not rely on natural ingredients. It can be manufactured in a pure S-Isomer form, as is the case with CNT's synthetic products. Non-tobacco nicotine is a generic umbrella term that encompasses both TFN and synthetic nicotine. For a complete breakdown of this revolutionary process, we have a deep-dive: What is Synthetic Nicotine?
Best Way to Vape Synthetic Salt Nic Juices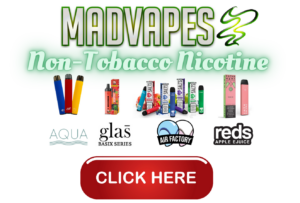 The flavor of synthetic nicotine is non-existent. Not that tobacco derived nicotine imparted much of a flavor in e-juices. With flavors clearer and more pronounced, it is worth investing in a cutting-edge refillable vape pod kit to take full advantage of these potent synthetic salt juices. Keep in mind that synthetic salts are still traditional nicotine salts. They range from 25 to 50mg strength. They are not be vaped out of a sub-ohm tank or high wattage box mod. There are regular nicotine synthetic e-liquids for those purposes. Today we are just looking at the salt nic versions.
Best Synthetic Salt Nic Juices
A number of reputable e-liquid manufacturers have made the jump to non-tobacco nicotine and more are soon to follow. Non-tobacco nicotine has a more neutral flavor than tobacco derived nicotine. It really allows flavors to shine. And while it can be used in regular nicotine and nic salt formulas, it seems to really shine in flavorful salt nic juices consumed in a refillable vape pod kit. MTL devices and non-tobacco nicotine fit together perfectly.
Sean Glas, a world-renowned mixologist of e-juices, has fully maximized the flavors of his salt nic juice formulas to take full advantage of the neutral flavor of Tobacco Free Nicotine. Sold in 30ml bottles, these delightful nic salts are available in 30mg and 50mg nicotine strength. Adult vapers prefer sweeter flavor profiles and he delivers, but with enough nuance and complexity to create a line of all-day vapes.
He did not just wheel out a collection menthol plus fruit blends. Instead, his focus was on unique and brilliant flavors which mimic the flavors of desserts, beverages and even breakfast cereals.
Banana Cream Pie: Delicious banana cream pie.
Blueberry Cake: Blueberry Cake and Frosting,
Butterscotch Reserve: Rich and sweet tobacco.
Cool Melon: Honeydew and light cooling notes.
Crunch Berry: Sweet fruit medley, crunchy flavors and cream.
Fizzy Lemonade: Bold lemonade.
Juicy Apple: Red apple.
Mango Tango: Tropical fruit and mango blend.
PBLS: Fruit and cream blend.
Marina Vape has formulated their Aqua Salts Synthetic Collection for use in refillable vape pod systems like the Vaporesso XROS Mini. The use of Tobacco Free Nicotine (TFN) allows their great flavors to shine. The naming conventions are a bit unusual but it is worth figuring out what "Drop" and "Flow" actually mean. These are actually fairly traditional salt nic juice flavors and are very well executed. The combination of refillable vape pod and Aqua Salts Synthetic might be the best disposable vape alternative.
Drops: Sweet and Tangy Fruit.
Drops Menthol: Sweet and Tangy Fruit Plus Menthol Ice.
Flow: Pineapple, Mango and Guava
Mist: Kiwi, Green Apple, and Peach.
Oasis: Papaya, Peach, and Cantaloupe.
Pure: Apple, Watermelon, and Strawberry.
Pure Menthol: Apple, Watermelon, Strawberry and Menthol.
Rush: Blue Razz Ice.
Swell: Sweet and Sour Watermelon.
Air Factory Synthetic Salts relies on smooth tobacco-free nicotine (TFN) that is not derived from tobacco leaves. With unmatched clarity, these salt nic juices really shine. Sold in 30ml bottles and with an available nicotine strength of 50mg, the fruit notes are just a bit a bolder and the throat hit a little smoother with TFN.
The experience is similar to a standard nicotine salt juice, but the reduction in harshness is still notable. Adult vapers are sure to enjoy the ten unique Air Factory Synthetic Salt flavors. These are exactly the flavor profiles that most adult vapers prefer.
Southern California based Air Factory E-Liquids is a widely respected vape juice company with several award-winning flavors. Their corporate philosophy is based on principals: Quality, Taste and Satisfaction.
Aloha Strawberry: Fresh strawberry and pineapples.
Arctic Berry Pom: Menthol, mixed berry and pomegranate.
Kookie Krunch: Sugar cookie and cream.
Mystery: Sweet and sour fruit blend.
Peach Passion: Peach.
Pink Punch: Pink lemonade and fruit punch.
Pink Punch Ice: Pink lemonade, fruit punch and ice.
Strawberry Nectar: Strawberry and peach.
Tropical Grapefruit: Pink grapefruit and pineapple.
Wild Apple: Juicy Granny Smith sour green apple.
Reds Apple Synthetic Salt
The Reds Apple Salt Synthetic juices from the Daze Salt Series offer a lot more than red apple flavors. But it is worth noting they do have the best red apple salt nic juices around. Their well-rounded line-up of e-liquids were first transitioned into nic salts and now have been modified into synthetic nic salts. The flavors keep getting clearer and cleaner. Available in 30mg and 50mg nic strength. The name and strategy is really straight forward. Create as delicious of a fruit flavored salt nic as possible and then offer this same flavor with a blast of cooling menthol ice. The strategy works in disposable vapes and is even better with bottled nic salts.
Original
Original Iced
Berries
Berries Iced
Fruit Mix
Fruit Mix Iced
Grape
Grape Iced
Guava
Guava Iced
Mango
Mango Iced
Peach
Peach Iced
Strawberry
Strawberry Iced
Watermelon
Watermelon Iced